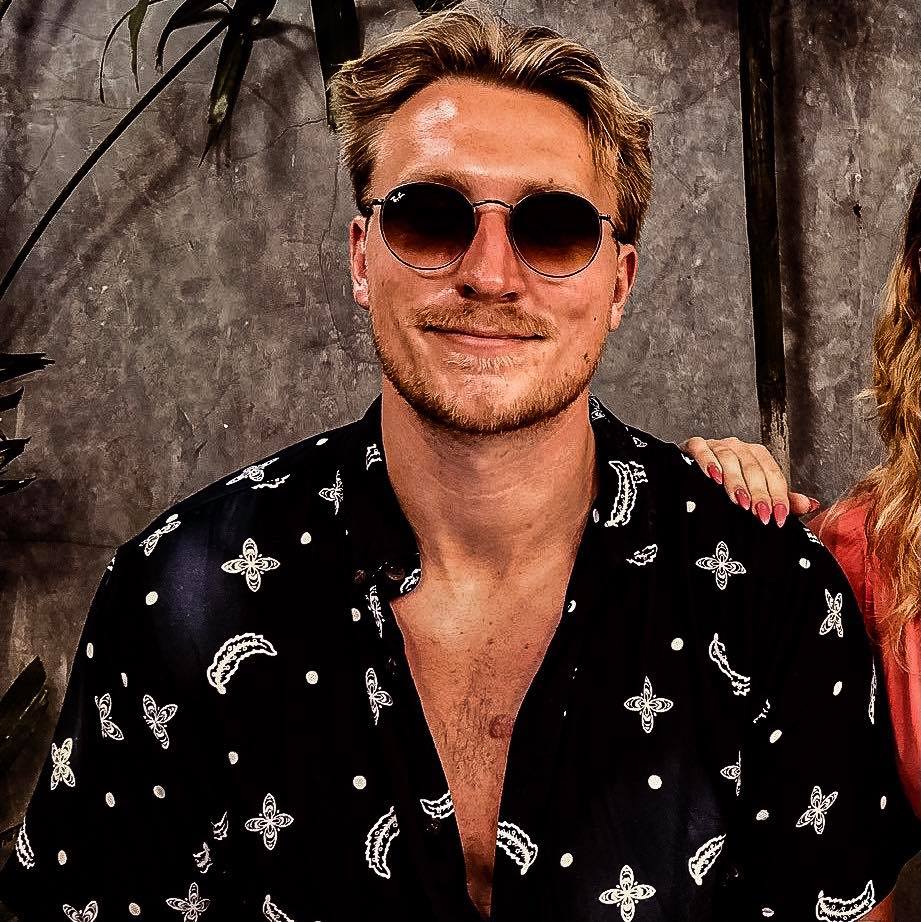 My name is Carl Mansson (Månsson in Swedish) and for the last six years, I have been working as a digital marketer making a living of my online business.
This is my story.
I grew up in a small town in Sweden called Ängelholm. I grew up in a very normal family, mom and dad were together and we didn't move once. I wasn't really into sports that much but rather went with my friends skateboarding, playing in the band, etc. I have always played games on my computer and so on but never really explored the possibilities of making money online.
When I graduated from high school I wasn't sure what to do so I picked a very broad education that would let me have various other possibilities to choose from once it was time for university. I went to a private "gymnasium" as we call it in Sweden and we had the benefit of having a pretty chill school.
I finished my gymnasium with above-average grades, but I didn't still have a single clue of what I was going to do in life. I did what most people do, I got into some small-time jobs to get a feeling of what working was. I had some previous experience from summertime work though.
My first jobs
My first job after school was helping my dad out with his business for a few months. He is a painter, so I helped him out with some of the easy parts of that business like assisting and whatnot.
Being a painter was not something I wanted to do so the family heritage business was out of the question. After that, I continued to work at some basic employers that many have tried here is a small list of employers I had the first 2 years after school.
Painter (dad's company)
McDonald's – worked there for about 28 days. It was cool but I couldn't stand the hours working.
Bring City Mail – Nordic private postal service. I worked here as a mailman but scooting around on a bicycle on ice with four heavy ass boxes full of letters didn't work for me more than the 11 months I worked there. Ended up with me throwing the bike in the ground walking away. (Must've been a fun sight).
Postnord – The government-owned postal service in Sweden. I drove packages to companies which I honestly enjoyed doing a lot. It was cool and everybody is happy to get large packages delivered. Worked here for about 1 year.
Men's clothing store – A opportunity appeared when I was delivering packages with one of the receivers to start work at her men's store that she had just opened. I seized it. Wasn't really my thing so after 3 months I went back to Postnord.
However, this is when things got a little bit more interesting.
The turning point
A very good friend of mine and I were also working a little bit with DJing around the local areas at various parties and even some clubs. One day he said to me, I want to go to Malta and try that out. His brother whom I also know had been there and talked about the sweet life there.
I immediately said to him, are you nuts? We have to think about the future, get a higher education, grow a family, and do other average life things. When I said this to him I listened to myself and was like, this sounded pretty damn stupid. I was 20 years old at this time.
Said and done we both left our current girlfriend to pursue a new life on the Mediterranean island of Malta. From that night, we talked and decided to go abroad we had about 3 months left in Sweden.
At this time in Malta, a lot of iGaming companies were being started. It was not remotely as many as there is today though. I was actually lucky and got employment with one of the biggest gaming companies even before I got there. To me just working for a website was super cool especially after working with very hands-on jobs since I left school. Now office work was on the agenda.
Malta life
I got to Malta in May 2013. Suddenly even though I got a job as a customer service agent it was like living a rockstar life from day one compared to jobs in Sweden. IGaming companies make shit loads of money and they do share quite a lot of it with their employees.
Having company events and parties at least once every other month was a fact and that could mean going to Las Vegas with the entire company and stuff like that. (I got a metal water bottle for Christmas from City Mail so that's a comparison lol.)
We started also to party really hard on our off days. It was kind of like the Ibiza lifestyle but also being able to pursue a career and climb to job positions not possible in Sweden due to the degree requirements. In other words, this was a great opportunity to grow career-wise as well.
As customer service agents, we were being judged by the happiness of the clients as well as gross sales in the chats. I thought that I am just going to overdo it and be nicer than nice to the customers and see what happens.
It paid off and I got a promotion to be a VIP customer agent only dealing with the absolute most important customers.
Moving up
Since this was a time when many Swedish entrepreneurs went to Malta to pursue the "Maltese dream" lol and make a successful iGaming company, I managed to get in contact with a startup that I thought looked very promising.
They were interested and in July 2014 I started my employment there. It was a small company with about 6 people. When I first wrote this article in 2017 there were about 200 people. I managed to get a position as a VIP manager. Doing outbound calls to good customers in the purpose of retention.
We noticed that it was kind of early on for doing this kind of work due to lack of customers in those early stages so that's really when I got offered another job within the same company working as an affiliate assistant. That was when I first got exposed to the industry of digital marketing.
Learning digital marketing
This job got me a better understanding of how it works and I could also see that some affiliates were making a great deal of money from even shitty websites. I thought to myself if a shitty website can make shit loads of cash, then I can build one too.
I started to read a lot about SEO and I started looking up how to do things and how to get started. Another friend of mine that I was hanging out a lot with had his own business as a media buyer for dating affiliate networks and was making a really good living from it.
I arranged a meeting with him where I convinced him that I know what I had to do to get started with affiliate marketing. Problem was that I did not have the ability to work with it as employed with a gaming company and I couldn't afford to leave my employment to pursue a career as an affiliate as It takes time to build this sort of business before the money starts rolling in.
We made a deal that he would provide me with the same salary as I had per month with the company in exchange for 50% of my affiliate network for as long as we kept paying me this "salary investment".
This was an awesome deal because he could afford to get started as an affiliate in a casino without having a full-time job and I could start an affiliate business on 50% ownership while not having to risk my salary. I quit work and started to build websites.
I had the fortunate luck to also get a very close relationship with a high-profile affiliate in my area that thought me a lot of details about web development and SEO. I have the world to thank him for that. Today we are close friends and his name is Ermin.
The journey we started began on the 1st of September, 2015.
Where I am today
2023 update:
I and Sebastian run our company Dreamlead Ltd and Dreamflats Ltd. and we are currently 8 full-time employees and a bunch of freelancers working abroad.
We are still mainly working in the iGaming industry even though we have now moved on to a lot of investing in real estate, crypto and stocks. We are also rapidly expanding into new markets in both affiliate marketing and software applications.
If you want to get in touch with me just hit me up on Instagram. You can also follow my blog on Substack.